The User
7 Star Digital Network Pvt. Ltd. is one of the largest MSOs (Multi System Operator) in the city of Mumbai in India, offering a wide range of genre-based HD and SD channels available for subscription in various packages. For more than two decades, 7 Star Digital has been providing complete end-to-end networking solution for cable TV, infrastructure and internet service meeting the needs of their customers by adopting the latest technologies in system planning, designing, implementation and maintenance.
The Challenge
With the imminent commercial rollout of 5G service in 13 Indian cities later in 2022 following successful 5G trials by licensed mobile operators, 7 Star has taken early precautions against potential interference from nearby 5G base stations that would affect the reception of its C-band antennas of sizes ranging from 3.7m to 4.5m.
AsiaSat has worked closely with the user and its installer to demonstrate how AsiaSat's bandpass filters can effectively mitigate the impact of interfering signals from the 5G networks on its services.
The Solutions
Based on the results of extensive testing comparing the performance of various available BPF (bandpass filter) models, 7 Star Digital has selected AsiaSat's BPF-3700T model for its antenna system located in Mumbai. The BPF-3700T model, designed with optimised rejection and passband to reject 5G spectrum up to 3.6GHz, has proved to be one of the best performing BPFs with the shortest separation distances to co-exist with a 5G base station and the most balanced rejection-IL (insertion loss) performance.
Below pictures show the installation of AsiaSat's 3700T BPF onto one of 7 Star Digital's 3.7m TVROs in its satellite antenna farm: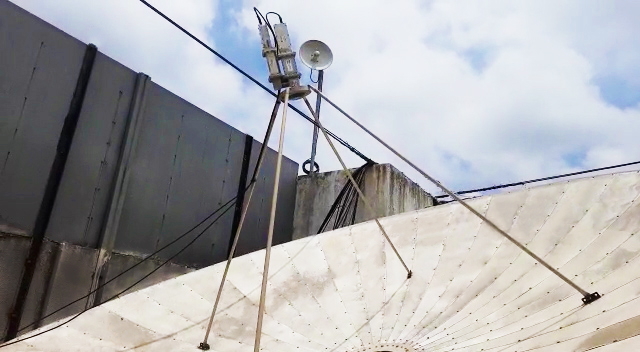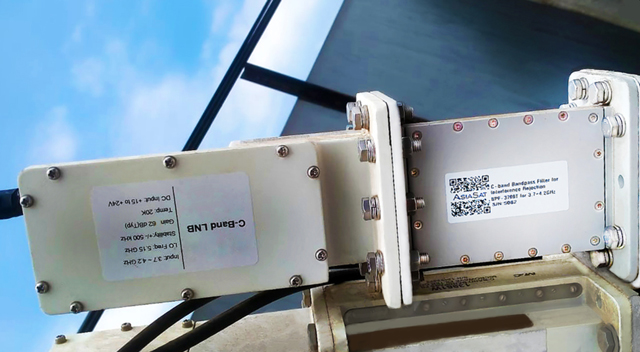 7 Star Digital: "We are very satisfied with the performance of AsiaSat's bandpass filters which have proved to be effective in protecting the reception of our C-band television channels for the uninterrupted operation of our services to subscribers. We will continue to install these filters to the antenna system of our expanding network, preparing ourselves well in advance of the 5G rollout across our country."